Young Explorers is North Light Pursuit- Lapland
During the semester holiday, we are waiting for you to experience a totally different geography where you can live the fairy-tale journey that your children have played in their dream world.
We will stay under the Northern Lights,

We will make sleigh with our cute friends huskyler.

We will spend time at the reindeer farm and find the Elves Secret Forest path to Santa's house.

We will collect unforgettable memories in Santa's brilliant village.

TRAVEL PROGRAM:
1st DAY: ISTANBUL- ROVANIEMI 23.01.2020
We will meet with you, our dear guests at Istanbul Airport International Terminal. After our ticket and baggage procedures, we will depart for Rovaniemi at 10:20 with Turkish Airlines. After our flight which lasts approximately 4 hours and 15 minutes, we will land at Rovaniemi at 13:35 local time.
After getting our lunch, we will visit the Rauna Zoo and see the White Polar Bears.
We will settle in igloos.
Our evening accommodation is at the Arctic Fox Igloo Ranua.
2nd DAY: ROVANİEMİ - SANTA CLAUS VILLAGE-HUSKY 24.01.2020
After breakfast, we leave our hotel with our private car.

Rovaniemi is one of the most important cities in Finland where the Arctic Circle passes. Rovaniemi is home to Santa Claus Village. It is also one of the few places where the Northern Lights are seen if the conditions are suitable. The area is also the site of the 1998 film Lovers of the Arctic Circle.

Having lunch, we will go to the post office, our first stop is in Santa's colorful village. Our guests can send postcards to their loved ones. After visiting the village in detail, we will have a photo taken with Santa Claus who comes to the village every day.
After lunch we will visit the world's most adorable dogs, the huskies. Today we will learn how to guide the husky dogs in our team. These lovely friends will show us how fast they can pull the sleds. You will be able to observe how energetic our cute friends who love to run for hours. We will also explore the sledges, which are the oldest means of transportation due to the climatic conditions of the region with an unforgettable driving pleasure in a quiet and white nature.
Accommodation is in the Santa Claus Holiday village Classic Suite.
Our dinner is in our hotel.
3rd DAY: ROVANIEMI - REIN FARM AND JOULUKKA 25.01.2020
After breakfast, we will go to a deer farm,
Here we learn about Shamanism, which is considered the world's first religion. The basis of Shamanism is the forces that dominate nature. This religion has emerged and spread with the belief that people worship natural events such as rain, storm and sun. After this brief narrative, we get detailed information from our guide about reindeers and the region. Afterwards, we will have an unforgettable experience in a quiet and white environment of 30 minutes with the reindeer's sleighs. After our sleigh trip, we eat our special reindeer meal at Reindeer farm. Then we go to JOULUKKA, one of Lapland's most exclusive parks.
THE FIRST STEP TO THE TALE WORLD
Rumppi, Dumppi, Pum ...
Today's story is giant Trolls. This journey begins by finding the Secret Forest path to Santa's house...
Santa Claus and his elves have a secret forest path, and no one knows about it. One day, this road is discovered by chance by the giant Trolls and they come to Santa's house. Since the Elves are always so kind and loving, they treat them with affection when they see the trolls in front of them. Trolls do not treat them badly because of their kindness. They then choose a way to deal with the Elves and convince them that they want to stay here. Following this agreement, Santa Claus also allows the opening of a Troll school next to the Elves' school. In this perfect environment, we will have the chance to live the fairy tale story in the movies.
What about you? Would you like to experience the fairy-tale program where this story takes place? Our dinner will be at the Ice Hotel, which includes artworks created by shaping the snow.
4th DAY: ROVAINEMI - ISTANBUL 26.01.2020
After breakfast in the hotel, we set out to make our Ice Hotel visit. After our trip in this complex where we will see the ice sculptures, rooms and restaurant, we will realize the snow sled experience in Santa Claus Village with a snow engine that will amuse our children. Then we will have lunch. After these good memories, we will leave for Rovaniemi Airport. We will head back to Istanbul by our planned flight to Istanbul at 17:00.
Tour Date
0 0
Tour Hours
konaklamalı
Price
Children years of age can participate with their parents.
Services Included in the Program
1 Night Accommodation in Arctic Fox Igloo Ranua

2 Nights Accommodation in Santa Claus Holiday Village

Istanbul - Rovainemi-Istanbul International Flight Ticket

All Transfers Stayed in The Program

3 Times Dinner

4 Times Lunch

Arctic Transition Certificate for Children

Husky Farm And Sled Tour

Reindeer Farm And Sled Tour

Snow Bike Safari

Ice Hotel Visit

Fairy Tale World
Services Not Included in the Program
Your Extra Expenses

Visa Fee (Schengen)

Travel Schedule Pricing:
The reservation will take place after the prepayment is received.
CAPITATION FOR DOUBLE ROOM: 2,925 Euro

SINGLE ROOM FEE DIFFERENCE: 750 Euro
CASH OR BANK TRANSFER: 2,590 Euro
PRICE FOR CHILDREN BETWEEN 4-12 YEARS ACCOMUDATION WITH THEIR PARENTS

Important Notes:
The child accomudation fee is based on staying with 2 adults. When 1 adult and 1 child are joined
together, 2 adults are charged.
Guests attending the program with their children are required to obtain a birth certificate from the birth
registration offices. They must keep this document with them throughout the travel.
Cancellation Policy:
30 percent of the package fee for cancellations made 60 days before the date of travel, 50 percent of the
package fee for cancellations made up to 40 days, and the whole package fee will be deducted for later
cancellations. Travel insurance cancellation policy applies.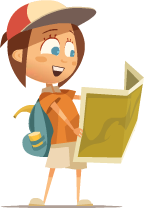 DON'T FORGET!
Our tours are limited to a certain quota.
"Join Now" if you don't want to be late.
Don't postpone your dreams