Young Explorers at Safari - South Africa
DAY 1: CAPE TOWN
We are meeting at Ataturk Airport International Arrivals Terminal Cafe Nero. After Check-in and passport process, we will fly to Cape Town with our THY TK044 flight. We will land at 13:00.
South Africa's second most crowded city, Cape Town has been discovered by Portegese traveler Bartolomeu Dias and became continent's first Europan residental area. This city is located Africa's Southwest. Before transfering to our hotel, we will make a short oriantation. We will g oto WaterFront where you can have dinner and have a plesant evening with a wonderful view.
Accomodation at The Table Bay Hotel.
DAY 2: CAPE TOWN – PENINSULA – CAPE OF GOOD HOPE
After picking up breakfast at hotel, we are leaving for unforgettable experiences. Our first meeting point will be the park where we can observe Africa's wild birds. Afterwards we visit some vineyards and head to our restaurant where we will have lunch and wine tasting. After our late lunch, we will g oto Franschoek Car Museum whiwhere holds almost every model of car and take a trip to the past. After our trips we go back to our hotel and get dinner.
Accomodation at The Table Bay Hotel.
DAY 3: CAPE TOWN – OUNTAIN MASA – CLIFTON COAS
We get our breakfast at hotel and start our new journeys with our private ride.
Our first visiting point will be Masa Mountain. The summit of Masa Mountain reminds a plain table and when you get there, you will see that the quilts of that mountain are clouds. It is 1087 meters high. With on it's right the Devil Summit and on it's left, the Lion's Head Summit, ensures that you have the city belov your feet.? After taking pictures with this magnificent view, we stop for lunch. Afterwards, we go to aquarium to see the sea animals at Flora Fountan. Then we go to one of the best beaches of Cape Town, Clifton.
After meeting with the group, we transfer to our hotel and get dinner.
DAY 4: CAPE TOWN – CAMPS BAY –
We have an early breakfast and start our new journeys for the day. Our Peninsula tour begins…
Crossing the Camps Bay and Camps Gulf, we arrive to the fishing town. Afterwards, we are heading to the island with boat. On this island, we will be able to see seals. After this interesting Experience we will visit ostrichs and on the southwest of Africa, we will go to Cape of Good Hope, the point where Atlantic and Indian Ocean meet and discovered by Bartholemeos Diaz. We will take a lunch break after seeing Cape of Good Hope.
After our break, we will pass some towns and get to Simons Town to see some unique African penguins. In this region, penguins live as colonies. We head to our hotel after saying goodbye to our lovely friends.
During our trip, we will also see some African villages. We get our dinner at hotel.
Accomodation: The Table Bay Hotel
DAY 5: CAPE TOWN – LANSERIA – BAKABUNG BUSH LODGE
After getting a late breakfast at hotel, we will have some free time to rest. Then, we meet with our guide and leave the hotel for new adventures. After our transfer to airport, we will fly to Lanseria. After we land, we transfer to hotel with our private car.
We will visit Lion Park to see the most exciting part of safari, lions.
Dinner and accomodation: Bakabung Bush Lodge.
DAY 6: BAKAKBUNG SAFARI – CROCODILE FARM
We wake up early for safari. We will feel the mystery and excitment of wild life as the sun rises. We will head back to hotel after completing safari with our private car. After resting and late breakfast, we trasnsfer to Johannesburg Airport. During our transfer, we make Johannesburg Panaromic City Tour.
In order to Experience and learn about African people's culture and living, we will g oto Lesedi Village. We will have lunch at Lesedi Village.
After getting to the airport, we will board with THY TK039 numbered flight and get back to Istanbul.
Planned landing is at 05:55.
Tour Date
0 0
Tour Hours
konaklamalı
Price
Tour fee is for 1 adult and 1 child
Children 4-14 years of age can participate with their parents.
Services Included in the Program
Accomodation at Cape Town, The Table Bay

Accomodation at Bakabung, Bush Lodge

First night Gala Dinner

4 days Lunch

Cape Town – Lanseria flight

Peninsula (Seal Island – Penguin Colony – Ostrich Farm) tour

Cape of Good Hope tour

Table Mountain tour

Swimming opportunity at Clifton Coast

Wineyards Tour

Bakabung Safaries

Crocodile Farm Tour

Lion Park

Professional Turkish Guidance

Treats

Travel Insurance

Sacred7Travel privilages and comfort
Services Not Included in the Program
Departure Fees

IST-CPT , JHN – IST plane tickets

Personal expenses

Dinners expect gala dinner

Lunches expect 4 days of lunch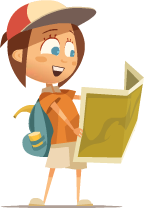 DON'T FORGET!
Our tours are limited to a certain quota.
"Join Now" if you don't want to be late.
Don't postpone your dreams