Travel to Maiden's Tower with Kites
Travel to Maiden's Tower with kites..
We are discovering Istanbul's symbol, the Maiden's Tower.
We are at Uskudar Salacak coast. Uskudar's oldest name ''Chrysopolis'', means ''Golden City''. Because of the sun setting from right opposite, Uskudar becomes all yellow. That is why they called here the ''Golden City''.
The tower which became one of Istanbul's symbols, is the only work left from Byzantian era. The Maiden's Tower, aside it's grand history, was used in order to tax the ships that cross the Bosphorus. There was a big chain between the tower and Europe side of Istanbul and granted ships to cross between Asia and the Tower. After a while, the Tower could not carry the chain and collapsed to Europe side. Wrecks can be seen in the see while overlooking from the Tower. We will learn this legends with the guidence of Omer Kokal.
We arrive to the Tower with boat. Take pictures with the outstanding view and sip our tea while our guide tells us about the legends.
So, where is our next route?

''Kite Museum''
In Mehmet Naci Akoz Kite Museum, you can make your own kite while touring the museum. In museum, almost 2000 kites from 26 countries are on exhibit. Also there are kite contests and kite festivals are being held. There is no enterance fee but in order to attend the kite workshop do not forget to call!
Are you ready to visit Turkey's one and only ''Kite Museum''?
Our children will design their own kites and have great time in the museum.
Tour Date
0 0
Tour Hours
konaklamalı
Price
325 ₺ Tour fee is for 1 adult and 1 child
Children 5-12 years of age can participate with their parents.
Services Included in the Program
All enterance fees

Guiding service

Coast – Maiden's Tower transfer
Services Not Included in the Program
Personal Expenditures

* Recommended age range is 5-12.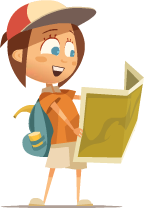 DON'T FORGET!
Our tours are limited to a certain quota.
"Join Now" if you don't want to be late.
Don't postpone your dreams