Ocean Safari - Philippines
 Thousands of colorfulspecies, canyons, waterfalls and special conservation parks in the ocean arefull of experience and adventure.
 While our country isin the cold winter months, during your exploration journey, plenty of sea,sand, sun, games and competitions for your holiday bonuses.
 1st DAY: We meet withour dear guests at Atatürk Airport International Terminal. After check-in andpassport procedures, we depart for Manila. And after our arrival in Manila, wemeet with our vehicle. After a short introductory tour, we proceed to our hoteland complete our check-in process. Then we spend free time to relax after ourlong flight. We're meeting for dinner.
 In the evening westay at Manila Makati Diamond Residence.
 2nd DAY: We open oureyes to a beautiful day in Manila. We are on our way to the Paksanjan River forthe adventures that await us. Let our adventure journey begin with thefascinating beauty of Paksanjan Waterfall that one of the most famouswaterfalls in the Philippines. We reach the waterfalls in the province ofLaguna by canoe. Now it's time to swim! Can you enjoy the water in thismagnificent landscape? We eat our lunch at a local restaurant and interact withthe people. After good memories, we return to our hotel.
 Everyone is free atdinner.
 3rd DAY: After havingbreakfast at the hotel, we turn our route to Subic this time to haveunforgettable experiences. When we arrive at Subic, where young explorers haveunforgettable experiences throughout their lives. We begin the adventure withZoobic Safari. We meet giraffes and we are fascinated by the mystery and magicof tigers' wildlife. Many surprises wait young discoveries here.
 After having lunch atSubic's most exclusive restaurant, we start our Panoramic tour in Subic.
 After a day full ofadventure, we returned to our hotel with smiling eyes as we spent our energy.
 Everyone is free atdinner.
 4th DAY: After havingbreakfast in the early hours of the morning, it is now flight time. Ouradventure continues in Cebu and we take action for a city tour in Cebu. Cevu isrich in culture. It offers an unforgettable experience for travelers. We havebeen visiting churches that have been standing for centuries. We also walk inplaces that have witnessed important events in the history of the Philippines.You will witness the interesting interaction of traditional and modern life,exquisite seafood rather than history, golden beaches and many surprises inCebu. We will feel intertwined with nature by going to Lapu-Lapu Monument in themiddle of a crowded metropolis. We will then visit a ''Shellcraft''store where seashells are made of jewelry and ornaments. At Mactan, we willhave the opportunity to visit the factory where the best guitars are made inthe country. We will see the guitar and Ukelele factories and experience whyCebu is so famous for handmade guitars. After lunch, we take the Bohol ferryfrom Cebu harbor and enjoy the unique beauty of the sea. Then we will continueour panoramic tour on our hotel route. After checking in at our hotel in Bohol,we will take a walk to the city center for dinner with our guests. We leave ourday behind with plenty of travel.
 5th DAY: An amazingday awaits us in Bohol. We wake up early and have breakfast. Today we will goto the forest to search for the oldest Primate. Let's see if we can find thesetiny monkeys in the depths of the forest.
 Our program includesmore than 1,700 chocolatehills and a boat trip full of surprises.
 We visit the monumentof Spanish General Legazpi, who came to Bohol Island in 1565 and signed an agreement with the local ChiefDatu Sikatuna. Our visit includes the beautiful Baclayon Church that one of theoldest churches in the Philippines. Our next destination is the TarsierConservation Center, where we see the world's smallest primate. Here we aredoing an adventurous exploration walk through the forest. One of the mostbeautiful spots in the delightful geography is the Chocolate Hills. We adornour eyes with the breath taking adventure of nature. We participate in apleasant boat trip on the Lobic River. We eat lunch on our boat while enjoyingthe views of the surrounding flora and fauna.
 6th DAY: After havingbreakfast in the hotel, we will relish the ocean and beaches in Bohol. Games,competitions, sea, sand and sun together with fun times are waiting for us onthe beach. We are preparing for the evening gala dinner. We will all have funon this night where live music and entertainment are limitless. After a funnight we return to our hotel to relax.
 7th DAY: After havingbreakfast at the hotel, we check out the hotel. Then we go to the most famousshopping center in Manila. We receive gifts from our unforgettable country toour loved ones here. After shopping, we go to the airport to realize ourManila-Istanbul flight. We share the happiness of leaving this trip, whereyoung explorers' friendships are intensified, with unforgettable memories, newfriends and wonderful families.
Tour Date
0 0
Tour Hours
konaklamalı
Price
Children 4-14 years of age can participate with their parents.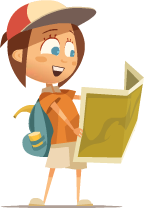 DON'T FORGET!
Our tours are limited to a certain quota.
"Join Now" if you don't want to be late.
Don't postpone your dreams