We are at the Historical Peninsula which has been seen as the center of the World for ages.
We are meeting at Istanbul Archaeology Museum.
The museum, which is founded by the first Turkish archaeologist Osman Hamdi Bey, has lots of historical pieces. We are sure you will be fascinated by most of them. For example; mummies brought from Egypt, Kadesh Treaty (world's first written treatment), sarcophagus that tells the heroism of the Alexander the Great, parts of the chain which blocked ships to enter Halic… Beside of seeing them, we will also listen to mysterious stories of them.
Afterwards, we will visit Tiled Pavilion and Sark Works.
In Archaeology Museum, our children will encounter lots of riddles and questions, that is why they will ask the Wise Omer for help and be all ears. Also they have to go to Hippodrome Square, find the hidden symbols and note them on the map they have.
Our consultant Omer Kokal will tell lots of mythological legends to our children and make sure that everyone has plesant and educational time.
After Hippodrom Square, we will go to the passage and find the hidden chest.

Tour Programme:
Our tour starts in Istanbul Archaeological Museum.
Main Archaeology Museum tour
Archaeology Museum Sark Works and Tiled Pavilion
Tour Date
0 0
Tour Hours
konaklamalı
Price
Tour fee is for 1 adult and 1 child
Children 4-14 years of age can participate with their parents.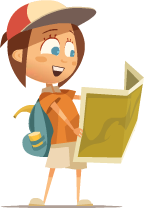 DON'T FORGET!
Our tours are limited to a certain quota.
"Join Now" if you don't want to be late.
Don't postpone your dreams