A weekend that your children will never forget!
While travelling through time with excitment, they willlearn a lot by having fun inside history.
Our consultant is the author of ''Legendary Istanbul'', aserie for children which is 3 books.
We are listening the secrets of Hagia Sophia, stories ofmystic Medusa at Basilica Cistern.
Our last route is Magnuara Passage!
Our young explorers can wear historical clothes which isfrom Byzantines period and join the passage adventure.
There is a hidden chest in the passage… This chest consist aspecial little surprize for you.
Let's follow Ömer together!
Tour Date
0 0
Tour Hours
konaklamalı
Price
Tour fee is for 1 adult and 1 child
Children 4-14 years of age can participate with their parents.

The recommended age range for our tours is 4-12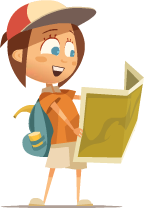 DON'T FORGET!
Our tours are limited to a certain quota.
"Join Now" if you don't want to be late.
Don't postpone your dreams