Guardians of İstanbul - Hidden Crate
We will give your children a memorable weekend. We will listento Hagia Sophia's hidden secrets and Medusa's stories from Ömer Kokal.
The last route is Magnuara Hall!
Our young explorer can wear historical costumes and join our Magnuara adventure.
You'll see the crate in the hall. You need to listen to our guide to find a surprise.
Tour Date
0 0
Tour Hours
konaklamalı
Price
60 $ Tour fee is for 1 adult and 1 child
Children 4-14 years of age can participate with their parents.
Services Included in the Program
Expert Consultancy

Surprises and Costumes
Services Not Included in the Program
Museum Pass for Adults

Personal expenses

The recommended age range for our tours is 4-12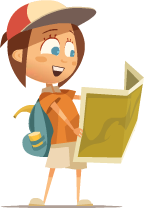 DON'T FORGET!
Our tours are limited to a certain quota.
"Join Now" if you don't want to be late.
Don't postpone your dreams