Fairy Tale Path Route - Germany
1st DAY:
'' We follow the trail of the Grimm Brothers ''
We meet with you, our dear guests at Atatürk Airport International Terminal. After our ticket and baggage prosedures, we depart for Frankfurt with Turkish Airlines flight at 07:55. After about 3 hours and 15 minutes of flight, we land at Frankfurt Airport and board to our private car waiting for us.
And the adventure begins…
Our first route is Hanau!

We will have about 2 hours of free time to explore the city and eat lunch in Hanau. The first fairy tale touch will be made by visiting the forest of 'Little Red Riding Hood'. Half-hour of trekking is waiting for us. From outside we will explore the Castle of Philippsruhe and visit the Grimm Brothers' monument. In Steinau we will visit the Grimm Brothers' house and witness the fairy tale journey of the famous brothers…
We will end our day in Marburg and return to our hotel after good memories.
* Accommodation and dinner will be at Hotel Vila Vita Rosenpark.

2nd DAY:
''Adventures of Snow White''
We say good morning to a day in which we will accumulate great memories and make our breakfast. A joyful day awaits us.
Our fairy tale heroes with straw baskets representing village life will offer us sweet treats and show us around the city. After storing energy with lunch, we will set out to visit Snow White's house. A very special surprise awaits us at home. After a dreamy tour, we set out for Kassel. Here we check in to our new hotel.
Accommodation and dinner will be at the Schlosshotel Bad Wilhelmshöhe 4 * Hotel.
After dinner, if you want to visit Kassel, one of the most pleasant towns in Germany, we have some
suggestions.
3rd DAY:
Which fairy tale awaits us today?
''Pied Piper of Hamelin''
After a nice breakfast, we arrive in Hamelin.
The Pied Piper of the Hamelin welcomes us and we take a 1 hour city trip. You can ask him anything you are wondering!
Do you know how the tale ends?
Let's listen to the Pied Piper of the Hamelin together.
After a lunch break, you may want to take your memories of this special city to your loved ones by visiting the nearby boutique shops.

Now it's time to move on to Bremen

Accommodation and dinner will be at the Atlantic Grand Hotel 4 *.

After dinner, we recommend eating Bremen's famous waffle to reward yourself.

4th DAY:
Surprise!!!
Town Musicians of Bremen
In the morning, after a delicious breakfast, we prepare to meet Town Musicians of Bremen.
We will explore Town Musicians of Bremen. By the way, can you play any instruments?
The Town Musicians of Bremen will help us!
After a fun day in Bremen, we have lunch.
We go to the airport with our private vehicle waiting for us and we make our flight towards Istanbul at 18:05.
Tour Date
0 0
Tour Hours
konaklamalı
Price
Tour fee is for 1 adult and 1 child
Children 4-14 years of age can participate with their parents.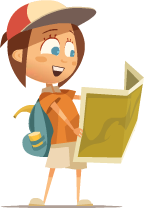 DON'T FORGET!
Our tours are limited to a certain quota.
"Join Now" if you don't want to be late.
Don't postpone your dreams