Are you ready for the summer camps designed by Turkey's first and only traveller Project @travellingwithmyfamily ?
Special surprises awaiting for our young travellers with our 3 professional guides…
4 nights and 5 days, in touch with natüre we will have so much fun at Black Sea region plateus!
TRIP SCHEDULE
DAY 1: ISTANBUL – TRABZON FLIGHT
Theme of the Day: ''Road Trip''
SAW-TZX flight
Airport greeting
Our journey begins.. During the journey, we will play different games to meet eachother.
Didi Zipline and Lunch
Entering Hotel- Settling in
Dinner / Camp Meeting Ground Rules- Buddy Match and Crew Meeting
Welcome Party
DAY 2:
Theme of the Day: Listening ''Speak less, listen more''
Waking up
Morning sport
Morning walk
Breakfast
Camp Meeting – Planning the day and understanding the route on map.
Maral Falls
Lunch – Introducing local food
Efeler Village, Kayalar Village, learning about herbal plants
Back to camp and time to rest
Dinner
Cinema
Schrades – if they are not asleep yet :)
Bedtime
DAY 3: THERE WON'T BE FOOD WITHOUT EFFORT
Theme of the Day: ''Giving Effort''
Waking Up
Morning Walk
Chain of Quietance for 2 minutes
''Design Yourself'' Workshop
Children will make breakfast for parents.
''Desing Yourself'' Workshop
After breakfast kids will create designs with materials in the natüre
''Learn to Eat Healthy'' Workshop
Jam and gravymaking Workshop with parents
Nature and Street games at Upper Plateu
Parents make dinner without children
Resting – free time
Dinner
Night Walk Adventure and tale-telling.
Bedtime
DAY 4: Theme of the Day:''There is no bad weather, there is preperation''
Waking Up
Morning Sport
Morning Walk with 2 minutes of Chain of Quietness
Camp Meeting and Planning the Day
Trip to Karagol Village with the breakfast baskets we prepared earlier.
Breakfast at Karagol
Plateu walk
Back to camp and preparetion for Farewell Night
Dinner
Farewell Night
DAY 5: Theme of the Day:''Friendship''
Morning Sport
Camp Meeting and Planning of the Day
Camp Evaluation
Airport Transfer
Tour Date
0 0
Tour Hours
konaklamalı
Price
Tour fee is for 1 adult and 1 child
Children 4-14 years of age can participate with their parents.
Services Included in the Program
Accomodation

Travel Insurance

All meals mentioned

All activites mentioned

All enterance fees and tips

Guiding service
Services Not Included in the Program
Personal expenses

Flight ticket

Extra drinks during flight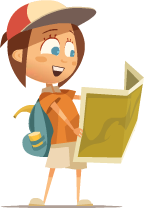 DON'T FORGET!
Our tours are limited to a certain quota.
"Join Now" if you don't want to be late.
Don't postpone your dreams