We will meet at 15:00 with you dear guests.(For Anatolian Side: Kadikoy Marriage Office, for European Side: Conrad Hotel) and start our journey to Bursa.
We thought it would not be fair if we went to Bursa and did not eat Iskender Kebab. For dinner, we will eat Iskender Kebab.
In space camp, science trails will be waiting for us. We will discover these trails together.
Would you like to spend a night with astronouts and ask them all of your questions on science?
Yes, with this tour, you have this chance!
A wonderful program waits for you where you will taste the space adventure, take a Mars walk.
After getting breakfast, we will head back to Istanbul.
What is waiting for us in this program?
A night stay in Bursa Science and Technology Center with tents.
Discover planetarium
Design a safe-land vehicle for NASA with your family.
Take a Mars Walk.
Any questions regarding this tour, you can contact us via e-mail: nilsu@ailemlegeziyorum.com.tr or via phone: +90 544 564 0404
Tour Date
0 0
Tour Hours
konaklamalı
Price
Tour fee is for 1 adult and 1 child
Children 4-14 years of age can participate with their parents.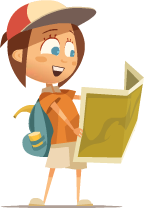 DON'T FORGET!
Our tours are limited to a certain quota.
"Join Now" if you don't want to be late.
Don't postpone your dreams